Mishu!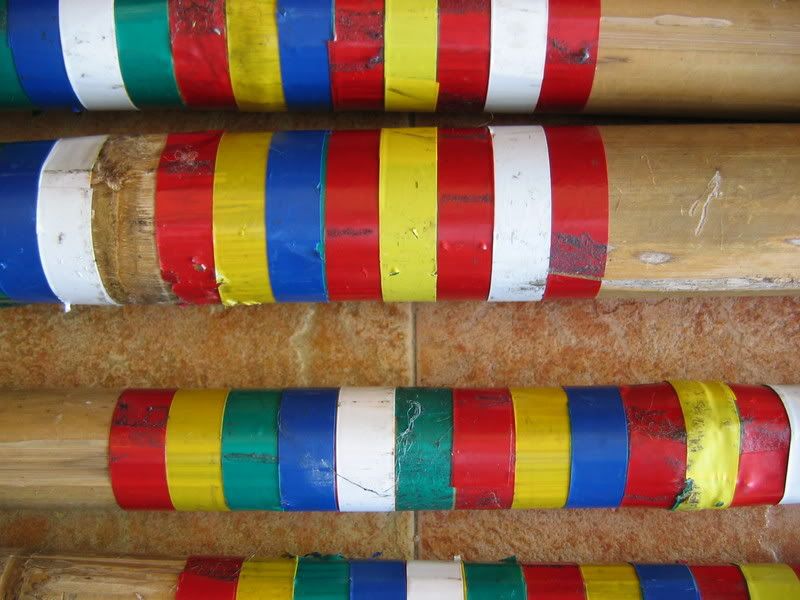 I just finished listening to Bamboo's first album. Ngayon lang ako nagkaroon ng time at tyaga na makinig ng isang buong album. Aba, maganda naman pala! And their 2nd album has to be good as well.
Kung hindi... WELL.... Wala. Yun na. "WELL" lang. Ehehe ehehe.
Hmmm... What else have I been up to?
I haven't taken any pictures lately. Kase nga nagkasakit ako. And it has been WET in Alabang for 2 days now.
*****
Len emailed me 2 pics today. She's pregnant alright. Wow. Nanay na nanay na talaga. Glad to know that they're doing well at the other side of the globe. And Kei's taller now!
I miss Len.
*****
Hindi na ako galit sa pamangkin ko na mas matanda pa sa akin. Putek. Ang GWAPO!!! At ang tangkad. Nabale yata ang leeg ko. Haaaaay. Pero feeling ko walang sabit 'to. I mean, hindi siya San Francisco kembot boy. Hindi ko siya smell, eh.
*****
Whatelsewhatelsewhatelse
*****
I miss the
Southies
.
* Sigh