Farewell my puppy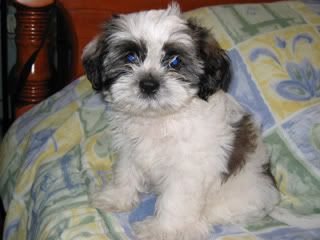 This is Robin as a puppy, fresh from the doggie shop.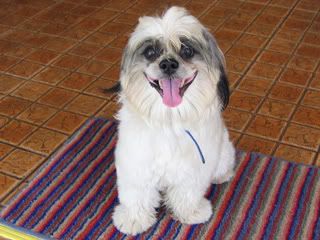 This is him after his hair cut last February. I had his facial hair trimmed because he was having a hard time eatting and seeing with it in the way. He had a way of posing for the camera.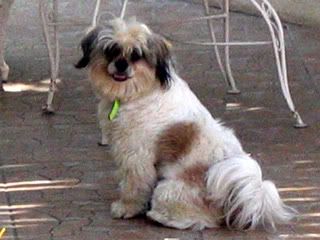 Robin from a distance.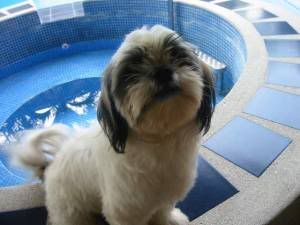 Robin as his fluffy self.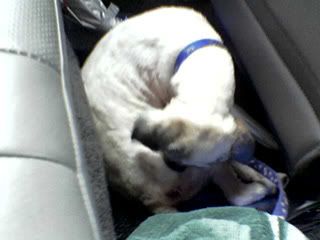 I took this photo while on our way to the vet last Thursday. Apparently, that was his last trip to the vet and this is his last photo. He was confined for 2 days.
Robin
was born on October 30, 2003. His registered name is Asih. But my Mom didn't like his name so she renamed him to Robin, after a previous dog.
Robin died today due to lyme disease which was aggravated by the bruises he developed from
tangled hair
. I'll be going to the vet after lunch to settle my bill.
Robin may not be the most adorable dog in the whole world, but he is STILL one adorable puppy. I will miss the way he sqeaks his squeeze ball. I will miss the way he harasses Dexter the labrador. I will miss him visiting my room (and peeing on my favorite rug). I will miss cuddling him and caressing his fluffy hair. I will miss walking him. And I will miss him accompanying me, sitting right next to me on the front porch while watching the stars at night.
I will miss you Robin. I hope you're now happy in doggie heaven.